Portfolio – Spirits
Welcome to the J. Woods Wine Portfolio, which includes some of the finest and most interesting distilled spirits offered in Northern California.
Coney Island Carlo – USA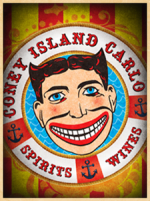 From the heart of tattoo land – Brooklyn, New York – Coney Island Carlo began his career by shaping his interest among the founding fathers of tattoo culture.
These pioneers – Brooklyn Blackie, Tattoo Lou Rubino, Philadelphia Eddie, and others – developed a unique design look (with attitude) which today has become an important iconic art form worldwide.
Our label authentically showcases the artistic expression of tattooing in both appearance and content. Coney Island Carlo Spirits & Wines embodies that unique taste and attitude not found in the standard liquor & wine varieties in the market today.
Growing up in the restaurant and bar business, along with his tattooing talent, Carlo has acquired the expertise to define the real factors that create a seriously distinct variety of ultra premium spirits. This is what separates our products from the rest: Coney Island Carlo Spirits are the foremost in stand-alone spirits.
| Spirit | | |
| --- | --- | --- |
| Bourbon Whiskey | | |
| Gin | | |
| Rum (Clear) | | |
| Spiced Rum | | |
| Tequilla | | |
| Vodka | | |
Sonoma Coast Spirits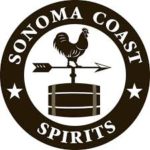 Sonoma Coast Spirits lemon drop martini won the only gold medal (best pre-mixed cocktail) at the 2013 San Francisco World Spirits Competition in March, among the 25 entries in it's pre-mixed cocktail class. This vodka based, pre-mixed cocktail is exceptionally smooth and delicious served either over ice during the summer months or served traditionally in a martini glass rimmed with sugar.
| Spirit | Type | Size |
| --- | --- | --- |
| Lemon Drop Martini | Craft Cocktail | 750 ml |
| Mango Tango | Craft Cocktail | 750 ml |
| Pomegranate Lime | Craft Cocktail | 750 ml |