Portfolio – Hard Ciders
Welcome to the J. Woods Wine Portfolio, which includes some of the finest and most interesting Hard Ciders offered in Northern California.
Red Dragon Hard Cider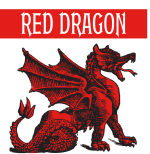 Captured by the Red Dragon, the fair lady bargained for fer freedom in return for the secret to the kingdom's most refreshing drink. She invites you to celebrate her release with a frosty glass of this Hard Cider.
| Cider | State | Size |
| --- | --- | --- |
| Hard Apple Cider | Lodi, California | 22 oz, 6/4pks, 5.16gal kegs |
| Hard Apple Cider with PINOT GRIGIO | Lodi, California | 22 oz, 6/4pks, 5.16gal & 15.5 gal kegs |
| Hard Apple Cider with STRAWBERRY | Lodi, California | 22 oz, 6/4pks, 5.16gal & 15.5 gal kegs |
| Hard Apple Cider with CHERRY | Lodi, California | 22 oz, 6/4pks, 5.16gal & 15.5 gal kegs |
| Hard Apple Cider with CRANBERRY | Lodi, California | 5.16gal keg |